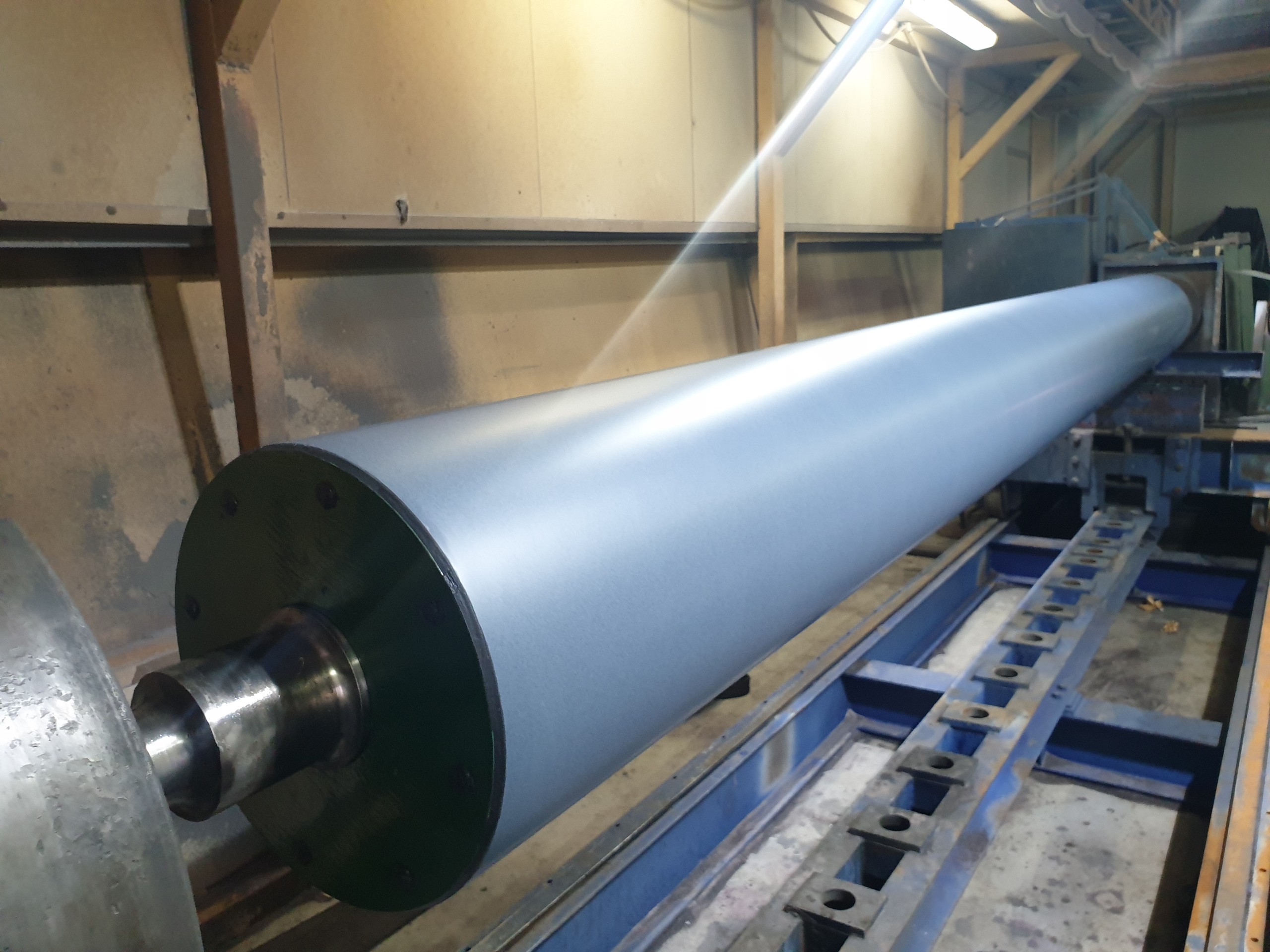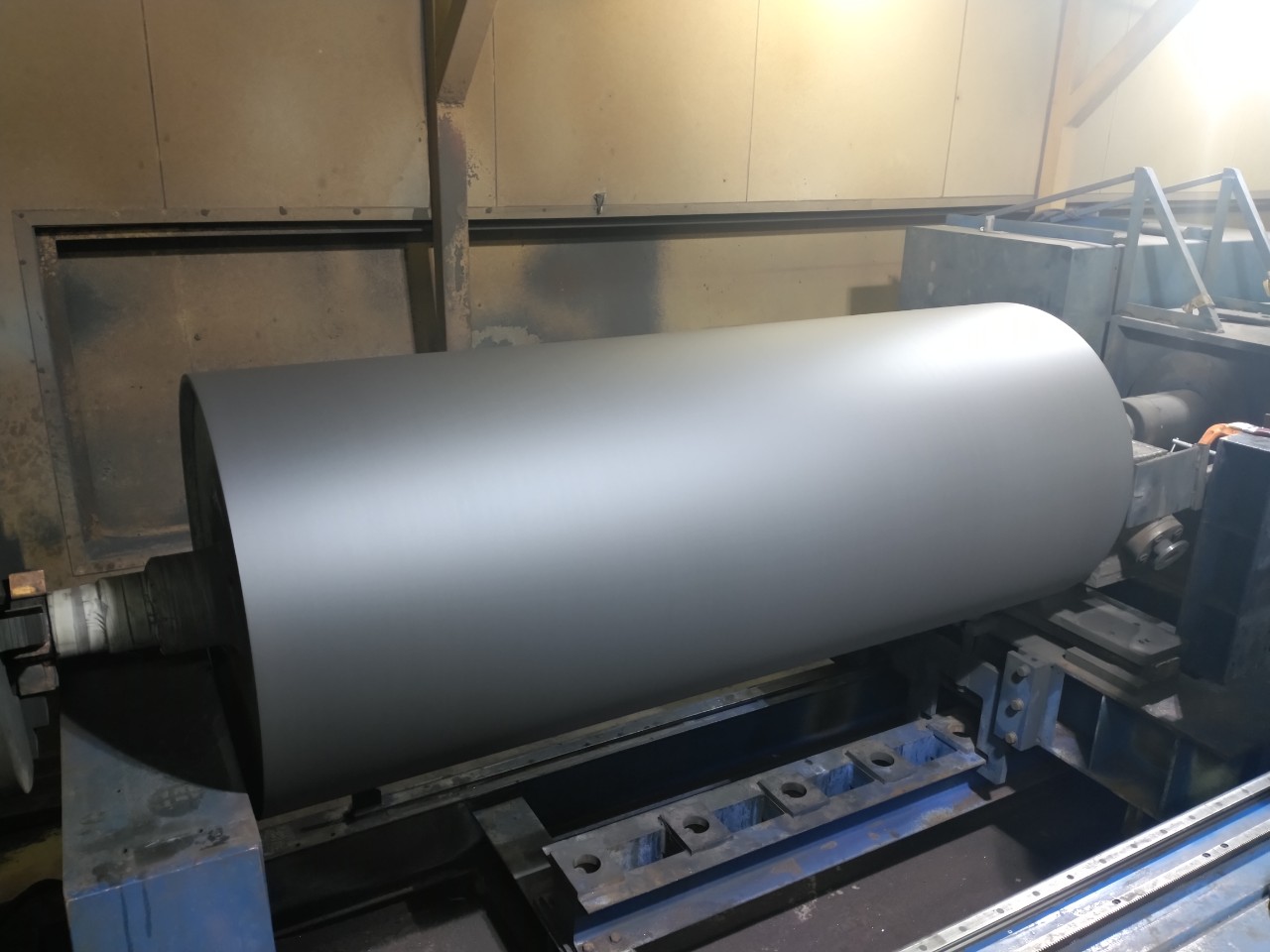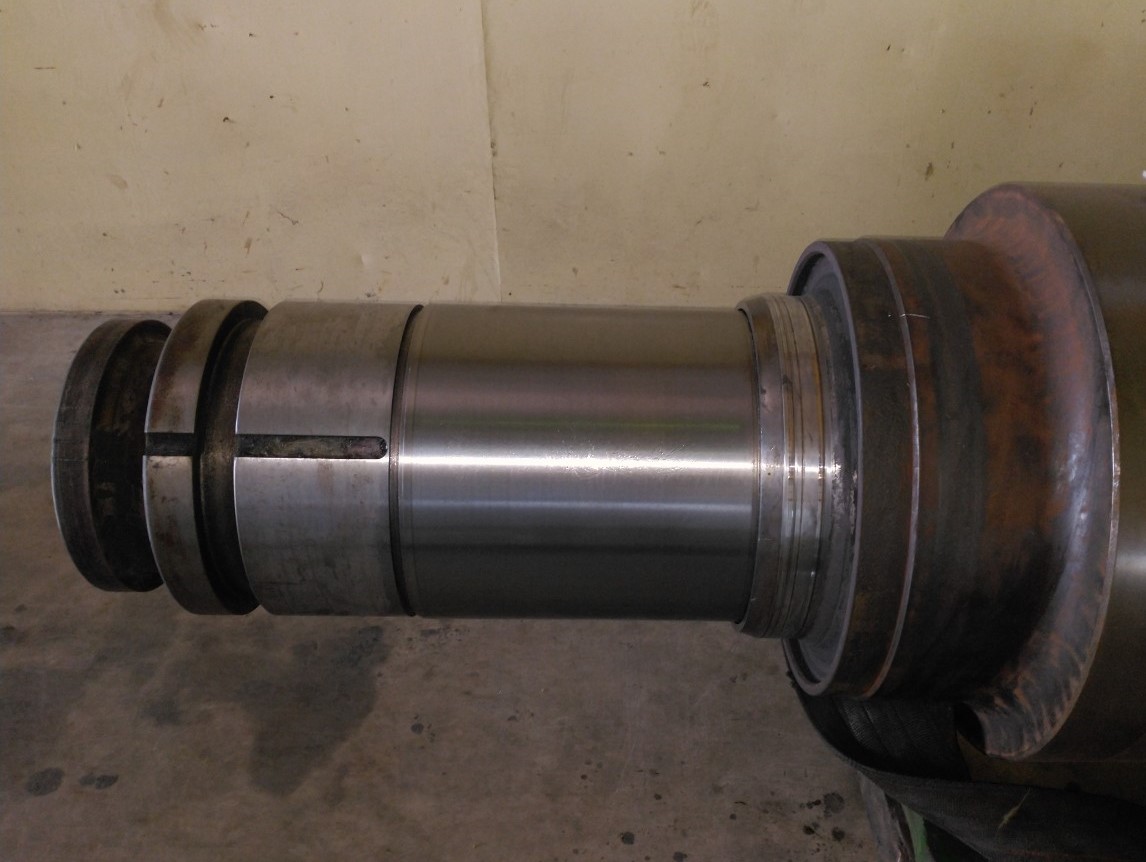 After a long time of use in the production lines, the surface of the rolls will peel off, be completely abraded or locally corroded…, the surface will be scratched, appear many cracks .., those problems Frequently occurs when the production line is continuous. To overcome that situation, our company has developed technology and introduced many methods to restore and improve the surface of the roll depending on specific conditions. Thereby improving productivity, product quality and ensuring the safety of the production line.
 CORROSION RESISTANT , ABRASION RESISTANTCE
In paper production lines, corrugated iron production lines and rolls used in galvanizing tanks, the state of influence of friction and chemicals makes the roll surface increasingly degraded, gradually losing its roughness, and the surface wears out very quickly, or rolls located in positions subject to pressure, rolling strength and tension also need quality assured surfaces for that job, our company has the technologies to increase the hardness of the roll such as HVOF coating (Tungsten, Tungsten carbide, Chromium carbide…) PTA welding, Gas plasma spraying (Ceramic, Titania, chromia…) Electric arc spraying, Gas arc and special is Water Plasma Spray coating technology (Water Plasma can process Ceramic surfaces up to 7-8mm).
Along with the problem of surface hardening of the roll surface, we also have solutions to prevent water penetration and corrosion to ensure the longest life of the roll surface layer.
Our company specializes in machining, manufacturing, adjusting surface roughness of all types of new and used rolls.
After a long time of use, the shafts are bent, worn, thread damaged, keyhole damaged, Especially the position of the bearing is easily worn and deformed.
To overcome this situation, our company accepts to repair, refurbish, restore profiles for all types of shafts, (Maximum total shaft weight up to 25 tons), rebuild new threads, holes new, restored, stiffened the neck of the shaft at the position of the bearing, soldered, sprayed to compensate for the center of the shaft…
In cases where the shaft is deformed or broken, we accept the replacement of the shaft and restore it to its original state.
Advantages: No heat generation helps to ensure the recovery process, the shaft diameter is not deformed.
Surface enhancement.
Wear-resistant, heat-resistant.
Keep the roughness stable during operation.
The back surface is restored to a beautiful shine.
| | | | |
| --- | --- | --- | --- |
| PRODUCT | FEATURE REQUIREMENTS | METHOD | MATERIAL |
| WIRE ROLL | CORROSION RESISTANT , ABRASION RESISTANTCE, SURFACE MODIFICATION | WATER PLASMA THEMAL SPRAY | CERAMIC |
| HOT BRIDLE ROLL | CORROSION RESISTANT , ABRASION RESISTANTCE | HVOF THEMAL SPRAY | CrC, Cermet (ceramic metal) |
| ENTRY TABLE ROLL | RESTORATION | WELD | 13Cr WELD MATERIAL |